TWA Hotel: Minimalism at JFK Airport
Back in june, After 10 days of RV trip in New England, I decided to spend our last night in NYC at the TWA hotel at JFK Airport.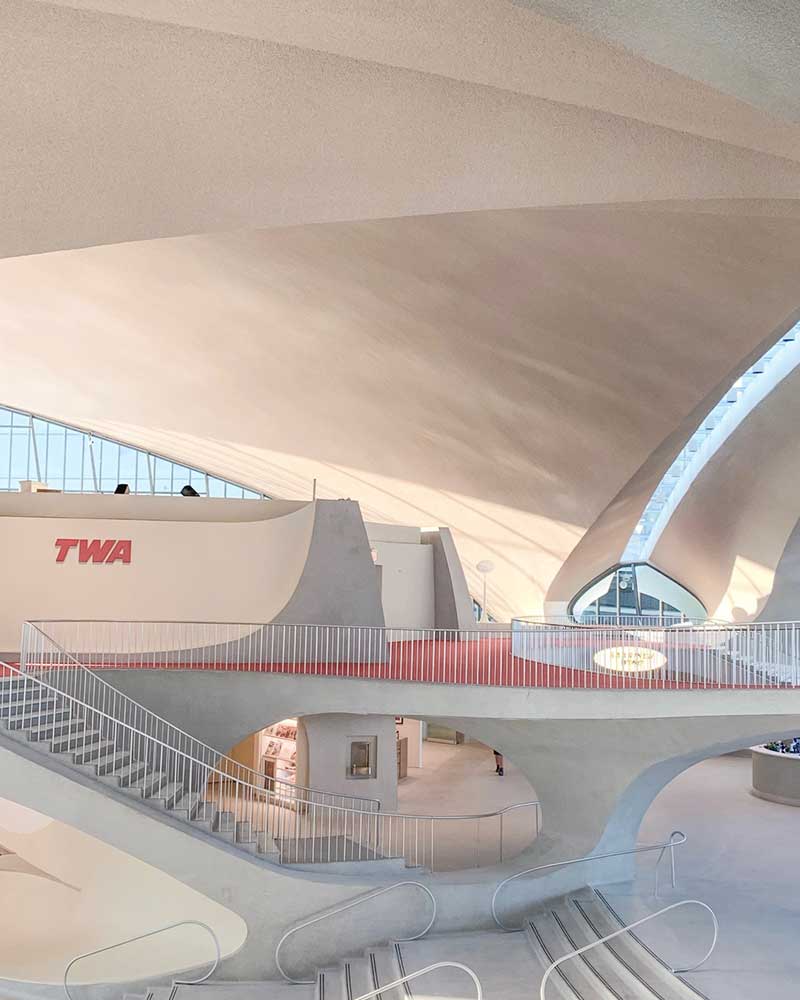 The iconic terminal opened in 1962 and closed in 2001. For almost two decades the building was empty and now it reopened as a hotel, full of retro details and minimalism in every corner.
The flight attendant uniform exhibition