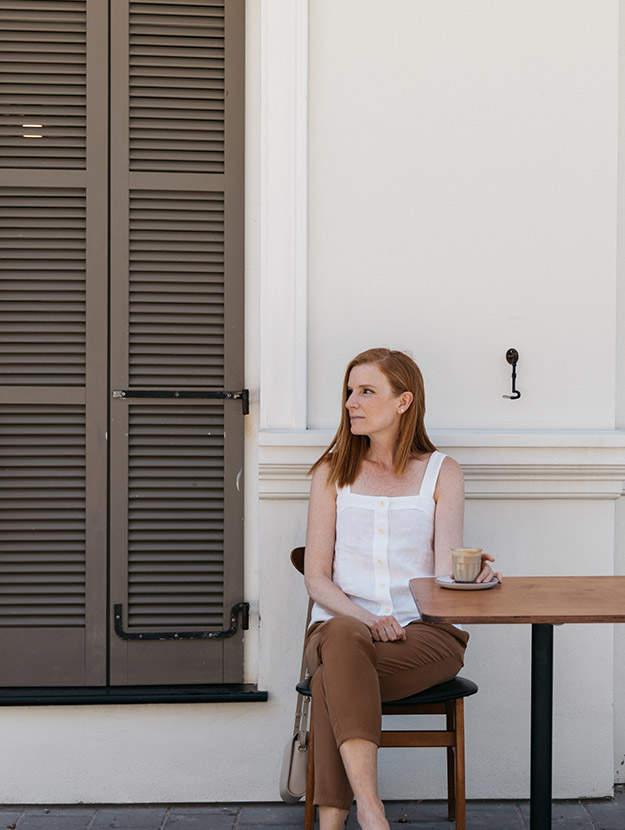 Back in 2012 my family and I relocated to Sweden from Israel for 2 years due to my husband's job. Eventually we decided to stay longer. After 10 years in Stockholm we moved to Copenhagen in 2022. Over those years the Scandinavian design became a big part of my life.  
I have always been a tidy person, always finding a corner of the house to arrange and discard things that outlived their purpose. Coming across Marie Kondo, I realised that I could become a KonMari™ consultant and help people live only with things that spark joy.
This connected all the dots for me. Minimalism, the Scandinavian lifestyle and KonMari are the core of my lifestyle.
MinimalistMe is my visual world that will inspire you to curate your own tidy minimalist living.
my scandinivian way of life
The sustainable scandinavian lifestyle made me embrace the Lagom way of living.
Not too little,not too much. Being, doing or having just enough.
In the world we live in today, where consumerism is a driving force, I choose to slow down. KonMari™ as a lifestyle helps me make accurate choices when it comes to what I buy, wear or even eat. 


Living in Sweden has also influenced me and my family to pursue a minimalist lifestyle. 
Want to start your own konmari journey towards minimalism?
"Minimalism is simply to live with what you really need and love "
As I was born and raised in Israel, Home for me is two places. I travel back and forth to Tel Aviv at every opportunity I have and visit my favorite minimalist corners. I also run KonMari workshop and have one on one sessions with my clients.