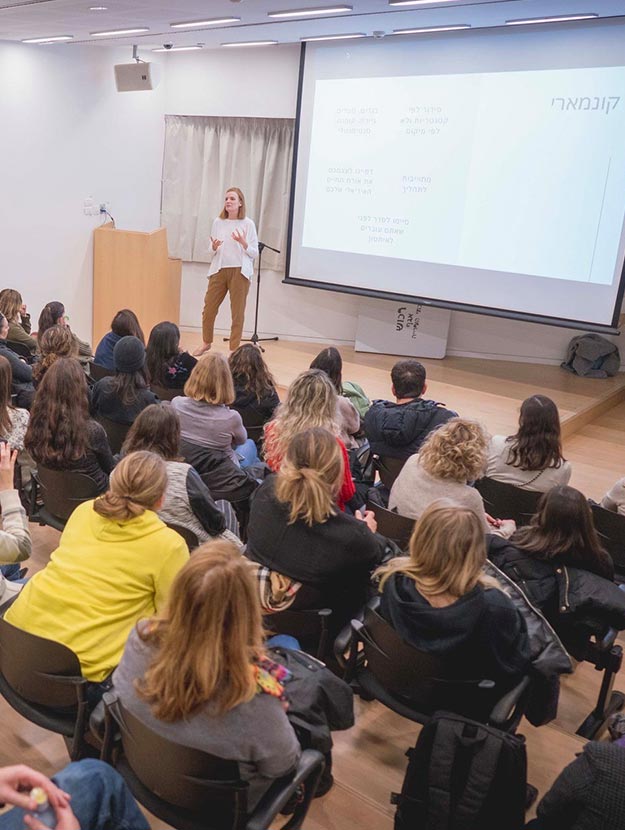 In small intimate workshops or large corporate lectures, I will inspire you to live a calm life by  implementing the  KonMari method into your home, life and even your workspace.
Minimalism, KonMari &
everything in between
An overview of the konmari method™
KonMari™ & Lagom
lifestyle
 Learn how to be, do & have just enough
KonMari™ in
work environment
Learn how to improve your focus, efficiency and productivity throughout a tidy workspace
the basics of the
KonMari method™
Learn how the
KonMari
method™ will transform your life, bring calmness and joy and have a positive impact on your wellbeing throughout tidying. 
"Outer order contributes to inner calm"
I wanted to share with you some of the feedback! We had an amazingly interesting lecture through Zoom. Many employees said that the content was relevant and was presented well.thank you for exposing us to KonMari method
Shikma Fleischman
Digitel Team
We invited Sarit for the first time to lecture on the KonMari method and her journey at our biggest event of the year at the Tel Aviv Museum for arts. The lecture was a huge success, people were standing in line to find a seat to hear Sarit. She was fascinating, very interesting, and patient to people's questions. We got amazing reviews, our guests wanted to hear her more so we invited her for more lectures in other events we hosted and hopefully will continue to host Sarit in the future. Thank you so much for teaching us and our guests what is Joy and how to bring it into our homes!