Stockholm is offering something called "Trädgårdskafe". A beautiful minimalist coffee shop in the middle of the Swedish nature, often serving food prepared with locally produced ingredients. These garden cafe's change their menu on a daily/weekly basis and offer mostly seasonal food.
Gamla Orangeriet is one of my favorites.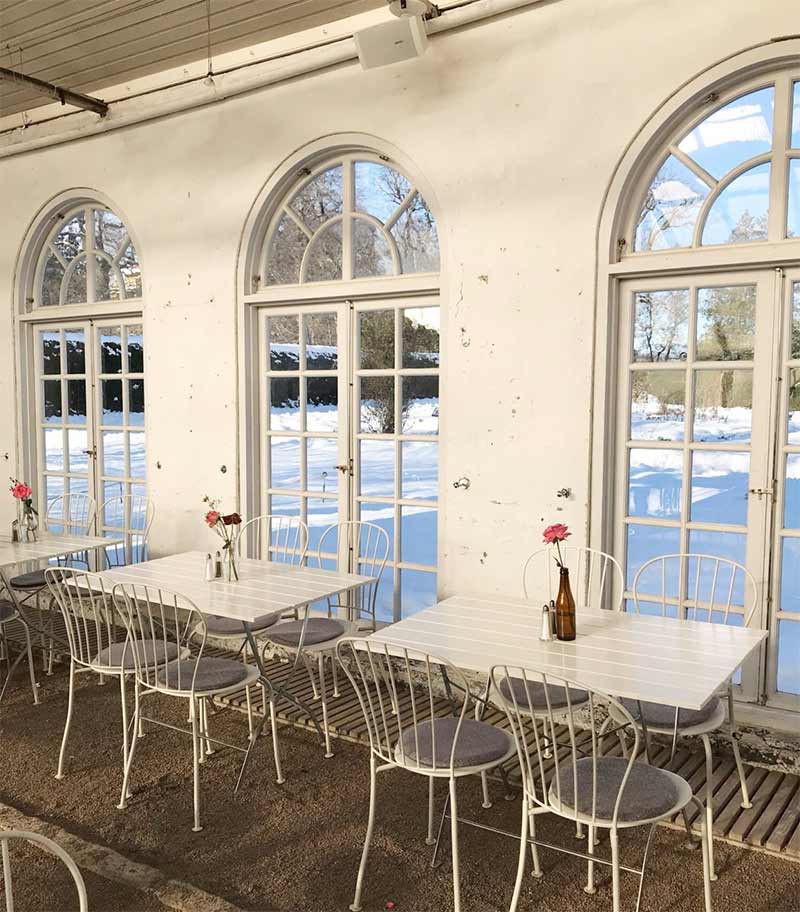 Orangery used to be a place where fruit trees were protected during the winter. Inside this wonderful greenhouse you can be protected from the typical Swedish winter day and enjoy a hot and delicious bowl of soup.The big window on the roof allow the light to come in and it feels like you are almost sitting outside. I took advantage of a sunny day to go there, eat and write a post about the place.  
In the summer you will find outside raised-bed garden with many kinds of vegetables plants, and the area is surround with apple trees.