L:A BRUKET believes that best skincare is simple
L:A BRUKET is transparent about the components and ingredients of their products, hence the industrial process is minimal. These products contain natural and organic ingredients. Therefore it makes this brand one of my favorites.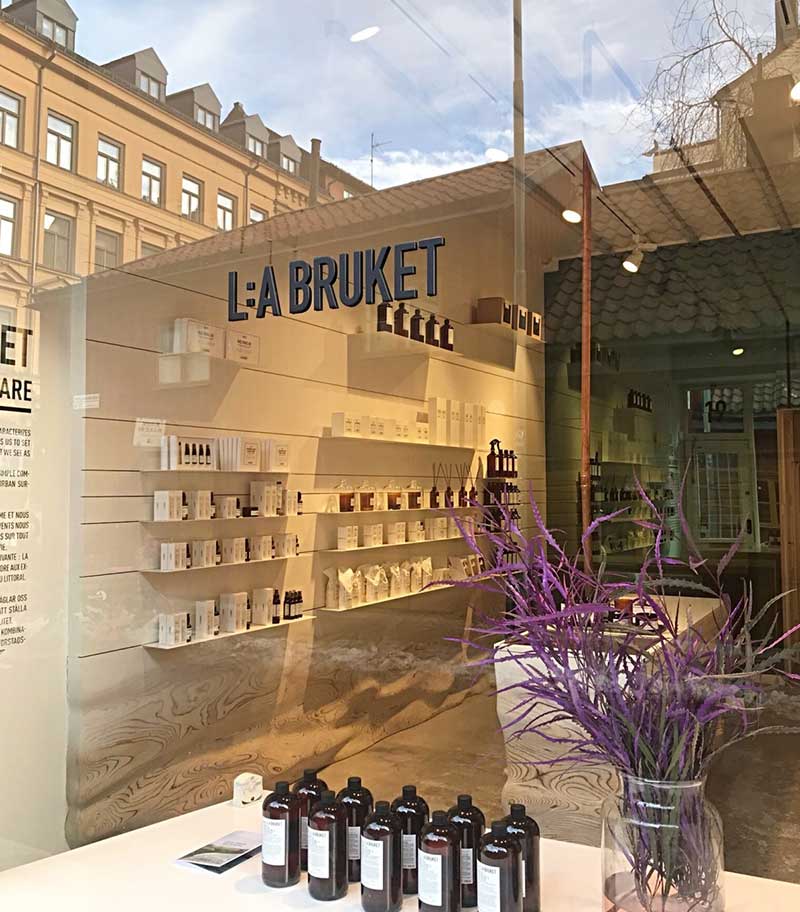 It's all about the Swedish nature
 L:A BRUKET product's main ingredients are salt and the Swedish west coast seaweed that is harvested every morning.
Among the products you can find for instance facial, hair, body oil and scrubs. Above all I love the scented candles and home fragrances. My favorite is 
linen water lavender
 to spray on textiles to add your home a fragrance of lavender. Most importantly, you can use this spray during the process of tidying your 
wardrobe.
 Marie Kondo is suggesting to use candles or home fragrance in the process of decluttering to fill the house with relaxing fragrances. 
You can find L:A BRUKET products in many departments stores around Stockholm and  also in other countries. But most noteworthy is the unique L:A BRUKET flagship store in Stockholm that is designed in a minimalist way, using wavy natural wood that represents the water of the west coast of Sweden.
The store is located in the trendy Sofo district in sodermalm, in a small street I love, beside a Scandinavian life store "Granpa" and a beautiful flower shop Christoffers bloomor . 
This area is called "SOFO" – south of Folkungagatan, a pun on SoHo. An area with wonderful  minimalist Swedish designers stores, jewelry, art, coffee shops and restaurants. In conclusion, I will write many more posts about these lovely area.